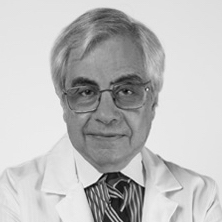 Victor I. Rosenberg, MD, FACS
Plastic, Cosmetic, Reconstructive & Endovenous Surgery
Victor I. Rosenberg, M.D., F.A.C.S., has been a Diplomate of the American Board of Plastic Surgery since 1969, after having completed four years of training in general surgery followed by three more years of training in plastic Surgery. All seven years were spent in Mount Sinai, Beth Israel and Albert Einstein, all New York City hospitals. During the Vietnam War, he was a Commander in the United States Navy, serving as Chief of plastic surgery at the St. Albans Naval Hospital. Dr. Rosenberg is the inventor of instruments used in Plastic Surgery and other surgical specialties. He has authored papers which were published in medical journals.
Dr. Rosenberg, whose specialty is Cosmetic and Complex Reconstructive Surgery of the entire body, has been in private practice since 1970. For twenty years he was the director of Plastic Surgery at NYU Downtown Hospital. He has enjoyed a long time affiliation with Beth Israel Medical Center and The Mount Sinai Medical Center and for many years has been on the staff of Mount Sinai School of Medicine. He has also trained in general and endovenous surgery. In 1998, he received the honor of Alumnus of The Year at NYU Downtown Hospital. In 2007 he received the Distinguished Physician Award.We are privileged to have his experience, knowledge and expertise.
An active member of numerous prestigious professional organizations, Dr. Rosenberg's list includes the American Society for Aesthetic Plastic Surgery, the American College of Surgeons, the International College of Surgeons, the American Society of Plastic Surgeons and the Society of Military Plastic Surgeons.
Dr. Rosenberg has been featured on many TV shows. Amongst them are 'Oprah Winfrey,' 'Donahue,' 'Maury Provich,' 'Joan Rivers,' 'Live with Regis and Kathy Lee,' 'Mike Douglas' and on many national and local news shows. His numerous radio appearances include 'Sally Jessy Raphael.' He has been interviewed in numerous newspapers and magazines, including The New York Times, New York Post, Daily News, The New York Times Magazine, Harper's Bazaar, Vogue, Allure, Cosmopolitan, US, Self and Ladies Home Journal.
In 2019, Dr. Rosenberg was presented with the Albert Nelson Marquis Lifetime Achievement Award by Marquis Who's Who as a leader in the medical industry.
Lastly, Dr. Rosenberg's portrait is hanging at New York-Presbyterian Hospital in recognition of his accomplishments and contributions to the hospital.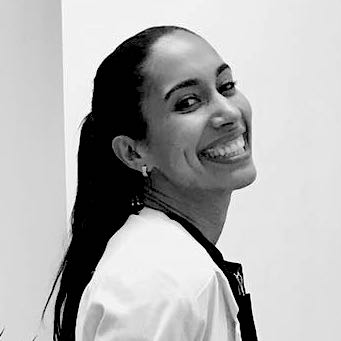 Glenys Hernandez, PA-C, MPAS
Chief Vascular PA,

General & Vascular Surgery
Glenys Hernandez PA-C, MPAS is a NCCPA Board certified medical provider. She obtained her Bachelor's of Science degree in Bioscience Research from Farmingdale State College at the State University of New York where she graduated with honors and was an integral member of OSI Pharmaceutical's translational research where she tested the inhibitory effect of cancer therapy drugs. She furthered her education by completing a dual major in Health Sciences and Physician Assistant Studies at Touro College, where she graduated with a Bachelors in Health Science and a Master in Physician Assistant Studies. Glenys has worked in the hospital and medical clinic industry for over 8 years. Her experience includes Family Medicine, Internal Medicine, General and Endovascular Surgery, Neurosurgery ICU and Emergency Medicine. Glenys' training and experience as a Vein and Esthetic Specialist make her adept at diagnosing and treating patients with a wide range of venous disorders including varicose veins, telangiectasia, venous stasis, and venous ulcers. Her friendly demeanor, dedication to patient care, bedside manner, quest to help the less fortunate, and devotion to medicine are among her greatest qualities. Outside of work, Glenys is dedicated to her family, spending time with her daughter, working out and traveling. In addition, Glenys invests her time assisting underserved communities in the United States, Guatemala, the Dominican Republic, and beyond, through her work with nonprofit organizations such as Timmy Global Health and Orphanage Outreach.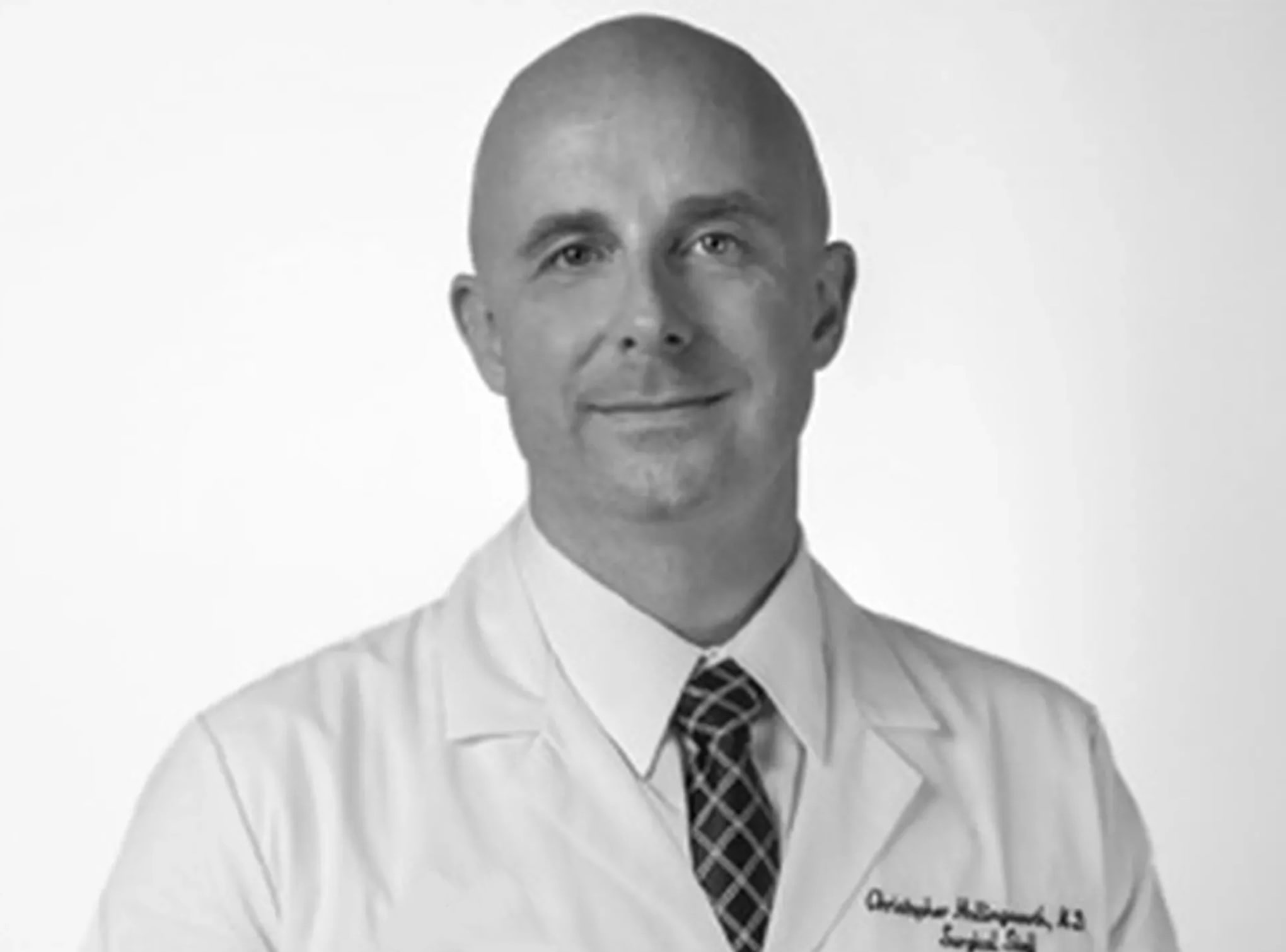 Christopher C. Hollingsworth, MD
General Surgery & Pelvic Pain Specialist
Christopher C. Hollingsworth, MD is a board certified General Surgeon with a rich background of experience from extensive training in the United States and Europe. After completing undergraduate studies at the University of Southern California, he studied medicine and surgery at The Royal College of Surgeons in Dublin, Ireland. Following graduation from medical school, he worked at James Connolly Memorial Hospital in Dublin, training in surgical oncology, breast surgery and endoscopy. He then accepted a position as surgical resident at the University of Nevada School of Medicine's Department of Surgery. His training at UNLV Medical Center provided extensive experience in general surgery, vascular surgery, plastic surgery, trauma and critical care. He received the Arnold P Gold award for humanism and excellence in teaching as a resident at University Medical Center in Las Vegas. This prestigious award is given to the few selected residents across all residency programs that excel in compassion, empathy, and integrity. Dr. Hollingsworth undertook fellowship training in minimally invasive endovascular surgery, complex hernia repair, and body contouring procedures in massive weight loss patients at a Manhattan-based surgery practice. He excels in providing the latest techniques to his patients, offering comprehensive treatment plans for all of their needs. His disarming demeanor, devotion to patient care, and technical skill set make him a tremendous asset to his medical team. Outside of medicine, Dr. Hollingsworth enjoys spending time with his wife and children, and is enthusiastic about traveling, nutrition, and motor sports. He is licensed to practice medicine and surgery in New York, New Jersey & Connecticut, and is conversant in Spanish.
Our Work Is Shaped by Our Values
We aim at understanding and caring for patients and colleague's needs and wants, by attentive listening and putting ourselves in people's shoes.
We want to keep adapting to different situations, with a desire to learn and striving to be better. Learning new trends and technologies in the industry.
Respect everyone we meet and treat them like we want to be treated. Whether it is a colleague or a patient, understanding and respect matter.
We are the experts in our field. Therefore, it is important to have the courage to do what is right knowing that it is for the better good of the person ahead.